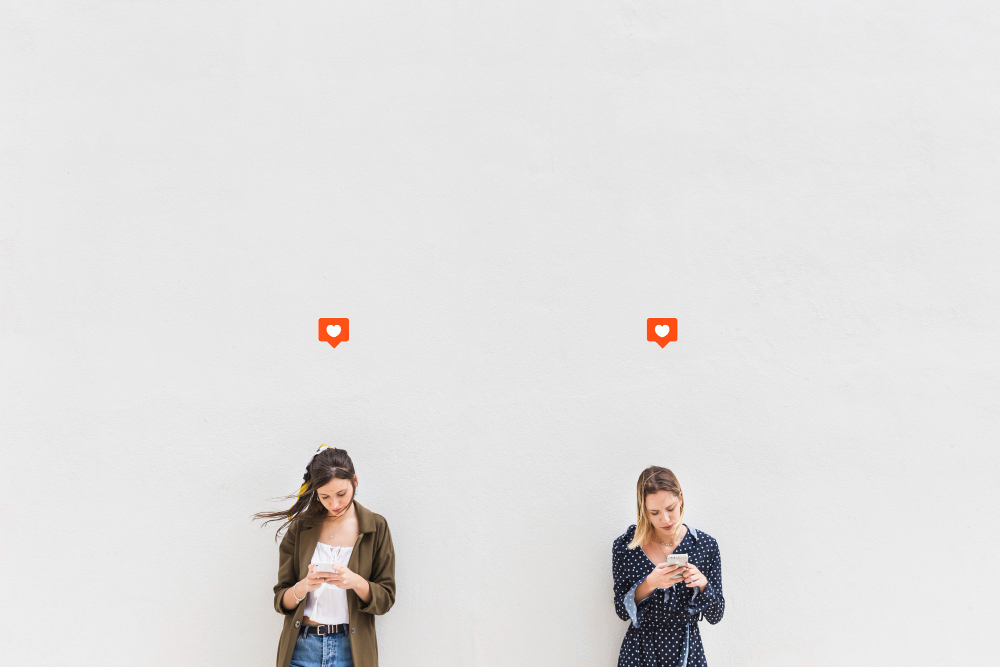 7 ways to increase your Instagram Engagement Rate
With Instagram's growing popularity, more and more brands are working hard to build and grow their audience on the platform. Every Social Media Agency in Dubai is flooded with requests from brands to improve their performance on Instagram. Brands want to be where their customers are, and given the huge number of active Instagram users, they can't afford to miss out on the opportunities the platform provides. Your social media agency might be working hard to help your brand grow and excel on Instagram, but it never hurts to know what more you can do to increase your Engagement Rate amongst your audience.  
It's All About Engagement
From engaging influencers to hiring celebs for brand endorsement and pushing targeted ads, it's all about generating audience reaction which helps build engagement. If you are using Instagram for business, and are confused about how to keep up with the Engagement rate with ever-changing algorithms, here are a few tips and tricks that should keep you going. 
1) Say it with a Meme
Nothing works better than a funny, creative, relatable, and topical meme. Some social media marketing agencies have dedicated teams or resources to create and develop memes for their clients, coz they know the power of a great meme.  
2) Stories with Stickers, Polls, and Quiz
Make use of Instagram Stories Stickers to engage your audience on a daily basis. Share small-time updates, and use polls, questions, etc. to interact and engage with your followers. Use countdowns, emojis and hashtags to keep the Insta spirit of your brand alive.  
3) Captions that generate "Call to Action"
CTAs can definitely help push your audience towards engaging with you / visiting your website / buying your product. But don't do it just for the sake of doing it. Authenticity is the key here, and your questions should not look like you are fishing for comments. Your social media marketing agency would know that a good content strategy is a mix of clever posts that are both creative, informative, fun and intriguing.  
4) Relevant Hashtags
Hashtags on Instagram help increase reach and garner organic engagement. Some studies have shown that posts with 30 Instagram Hashtags have received the highest engagement rates. While the value addition that hashtags bring along might be debatable, it is safe to include some relevant hashtags that resonate with your audience and align with your content.  
5) Intriguing Carousels
Your social media agency might charge you a little extra for creating carousel posts, but you should know that they are totally worth it. Carousel posts, if done right, have the ability to garner 3X more engagement than regular posts. And globally, carousels have the highest average engagement rate of all types of Instagram posts (1.01%). Considering this, your social media agency must include carousels in their content strategy and place content judiciously, making room for effective, meaningful engagement. Your first carousel image should be able to capture the attention of your audience well enough for them to swipe ahead and go through the rest of it. Finally, don't underestimate the power of good captions! If written well, an interesting caption can drive a lot of traffic to your post. 
6) Share- Worthy and Inspirational Content
Everything revolves around good content, as that is the soul of your strategy. Your audience is smarter than you think, and therefore you need to be very witty, smart, and intelligent when talking to your customers. Get to know your audience, what moves them, what inspires them, and what intrigues them. Learn from past interactions and study the patterns. Break through the monotony with fresh, yet relatable content that they would want to share on their stories. If you post something that inspires them, chances are they would want to re-post it to sound intelligent, too. If you tickle their bones, they might respond back with a comment, add to the humor or take the conversation forward with a remark. If you post something controversial, they might attack back you as well. Just stick to your brand identity and stay true to your brand values.   
7) Ace your Social Space 
While all of the above is crucial when your social media marketing agency is designing your strategy, it is also important to stay consistent. When you manage to attract the right audience, the next step is to keep them hooked. Be fresh and authentic in what you serve and don't let your audience get bored with your content. Use as many Instagram features as you can. Explore stickers, highlights, reels, videos, everything. Study analytics and see what works best for you. There is no "One size fits all" kind of golden rule in social media but you can still reserve your space by breaking the clutter.